Angela Bassett Shows Off Her Bikini Body On Her 60th Birthday And... Wow!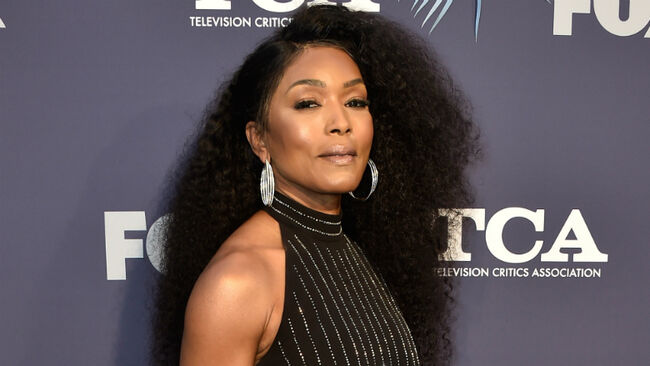 Angela Bassett has still got it, never lost it, and clearly planning to never lose it!
In celebration of her 60th birthday, the 9-1-1 star showed off her AMAZING bikini body, and let's just say, it's enviable to anyone of any age.
"Happy Birthday to all my Leo brothers and sisters. Let's eat cake," Angela captioned a shot of her looking not a day over 25 as she posed in a colorful bikini that put her toned abs and arms on display.
With a body like that, one would think she has to work out like crazy to remain so fit and trim. However, according to Angela, that's anything but the case. Just last month, she told PORTER she's not as fitness obsessed as one might think. "I'm regimented and rigorous about what I'm eating," she explained. "Diet is 85% of the whole thing for me."
So, what exactly does she do to get her body tone? If she's at home in Los Angeles, she told the fashion site that she will work out with her personal trainer four to five times a week, but that routine tends to fall by the wayside when she's traveling.
"I'll try to get to the hotel gym and do 30 minutes of cardio, and lift a couple of weights or something," she admitted. "But I'm not getting up at 4am to workout."
If you're one for specifics, Angela went into a bit more detail about her fitness routine when she spoke to the Los Angeles Times in 2016.
"Last year, I started doing TRX training with Rob Thompson of Get Fit By Rob," she said at the time. "We start with low cardio — maybe run half a mile, then lift barbells while stepping up onto a bench and do a few machines... He gives me food goals that I plug into MyFitnessPal app."
She added, "I bring chicken and steamed broccoli or asparagus with me to the set — good lean protein, vegetables, and salad. I just found this P28 [High] Protein Bread and I add tuna fish with yogurt, Dijon mustard, a little paprika and pepper, a couple olives and red bell pepper. It's protein with protein. So you've got a sandwich without feeling guilty!"
Photo: Getty Images