Tamar Braxton Breaks Silence After Being Ridiculed By Delta Air Lines Pilot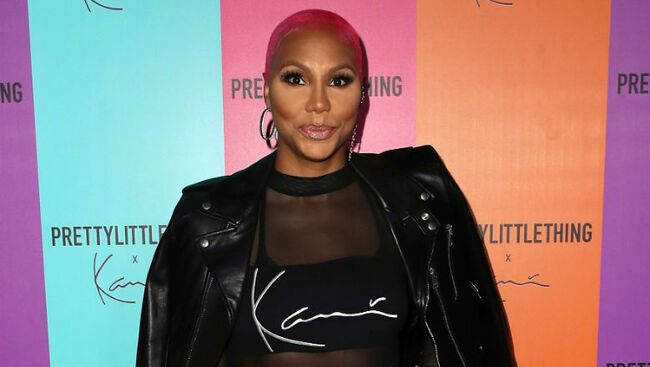 Tamar Braxton got scolded by a Delta Air Lines pilot on a recent flight alongside her sister, Towanda, but she isn't mad at the company over the debacle, as per a new chat with the star.
On Tuesday (August 7), TMZ published a new interview with Braxton, who broke her silence on the matter and admitted that she felt like a victim in the situation. In a clip of the incident, which Towanda posted on Instagram, you can see the Delta pilot chastising Tamar and asking her to follow the simple directions from flight attendants. While Towanda blamed the situation on race, her sibling had a different story to tell. "It's not even really the company. Sometimes you hire bad people," the 41-year-old star told TMZ. "I have my own company as well. You just have to get through the bad people. It doesn't mean the company is bad."
Asked if Braxton found out the name of the pilot, the singer said it's all in the police report. "You should go look for it," she said with a sly smile. "Because of what people perceived on television is why I was targeted in the first place and that wasn't really fair because I did nothing wrong. I did nothing but sit in my seat and put my seatbelt on and [I'm] trying to get home to my son."
Meanwhile, Delta had another story on the headline, arguing that Tamar and company exhibited "unusual behavior" while on board and refused to follow the flight crew's instructions, which prompted the pilot to step in and have a stern talk with the star. Scroll on below to watch the incident.