Halsey Joins Jennifer Hudson's Team As Advisor On 'The Voice'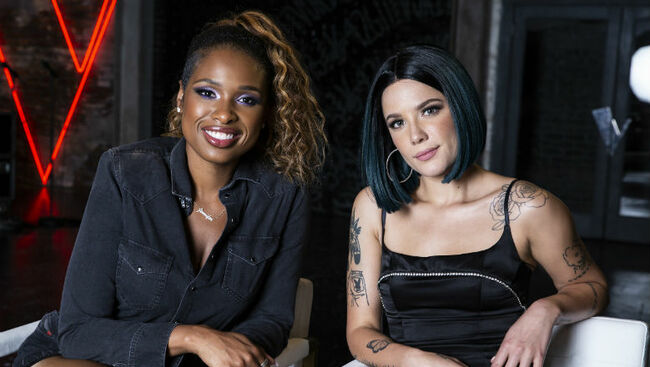 Heads up, Halsey fans! Season 15 of The Voice will feature the pop singer/songwriter as an advisor for Team Jennifer Hudson and the two stars spoke about the collaboration in a brand-new interview with Extra.
"It's been amazing. I love her take on things. It's a different perspective," Hudson admitted in the interview, which was shared on Monday (August 6). "It's not often you get songwriters that are artists that are singers as well." Meanwhile, Halsey also appeared content with her experience on the NBC singing competition, saying, "It's been really, really incredible to watch people when they are left to the single device of your voice as a vehicle."
Asked what her best advice for this season's batch of contestants, the former American Idol heavyweight said it boils down to following your heart. "When you follow your heart, good things come and blessings will come. And when you let other people get in the way of your vision and other people control things, it's not going to end so well," the 36-year-old multi-talent explained.
Among the other advisors on the upcoming season of The Voice include Thomas Rhett (Team Kelly Clarkson), Keith Urban (Team Blake Shelton) and CeeLo Green (Team Adam Levine). Season 15 of The Voice airs September 24.