K. Michelle's Ex Idris Elba Told Her He'd 'Never Be Committed To One Woman'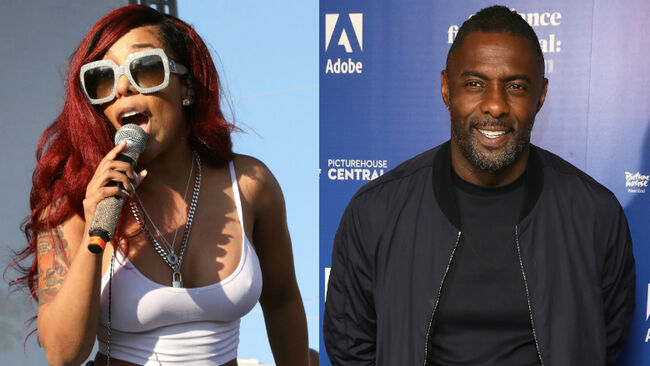 Thank God for growth!
In a recent interview with Hollywood Unlocked, K. Michelle opened up about her 8-month relationship with Idris Elba. When speaking about her ex, who she secretly dated back in 2014, K admitted that he once told her he saw himself as an eternal bachelor.
"He told me, he would never be committed to one woman," she recalled. "He said I would be taken care of, I would be fine but he would never commit to one woman."
So, when the "Can't Raise A Man" singer found out about Idris' engagement to Sabrina Dhowre earlier this year, K admitted that it caused her to question herself.
"I [was] like, 'Damn b*tch [Sabrina], you had something I didn't have!'" she admitted before saying their engagement taught her a valuable lesson. "Men are different with different women," she said.
"That wasn't supposed to be my man," K continued. "Out of every relationship I've been in or [men] I've dated, I learned the most from him. It wasn't volatile or angry. He didn't bring out [me] cursing him out. He was a gentleman…[and gave] amazing head, I remember that."
K also discussed how she met Idris, who at the time thought she was dating Wale.
"I was at [the] Soul Train [Awards], I had won best new artist ... and I hear this accent say, 'K. Michelle, you're beautiful.' ... I told [Idris] to his face, 'Your jeans too tight and your accent funny,'" K recalled, remembering that her response didn't stop Idris from continuing his pursuit. "He did the sweetest thing ever [after that]... he dedicated "never trust a big butt and a smile" [to me]."
She continued, "I didn't give him my number, my bodyguard did... So, he texted me and said 'I'm going to this party' and I said 'I'm going too.' So, I went to this party but I went with Wale, but [Idris didn't know that] me and Wale are like brother and sister. So he sent me a text and said 'ouch but not out' because he thought I was with Wale."
However, the two eventually met when they were in LA, and K said, the rest "was just history."
Photo: Getty Images